Send Your Pet Rock to Maui for a Holiday
You may not be able to afford an all-expense-paid holiday on Maui, but is that any reason to deprive your Pet Rock of the experience? When a beautiful vacation is this affordable, it's a shame to pass it up!
Maui – the Valley Isle, the Rainbow Isle , the Isle of Love – there's no single reason why Maui is consistently named the world's best island . There are thousands of reasons, each contributing to the island's intoxicating charm.
This is a place where watching the sunset is a celebrated evening event, trade winds rustle the palm tree branches that hang out over the sand, and humpback whales sing and breach just offshore.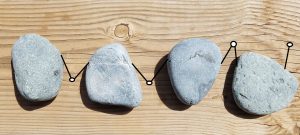 The weather is sunny and warm year around and guests are treated with aloha, making Maui truly no ka oi (the best).